Building stronger athletes since 2019.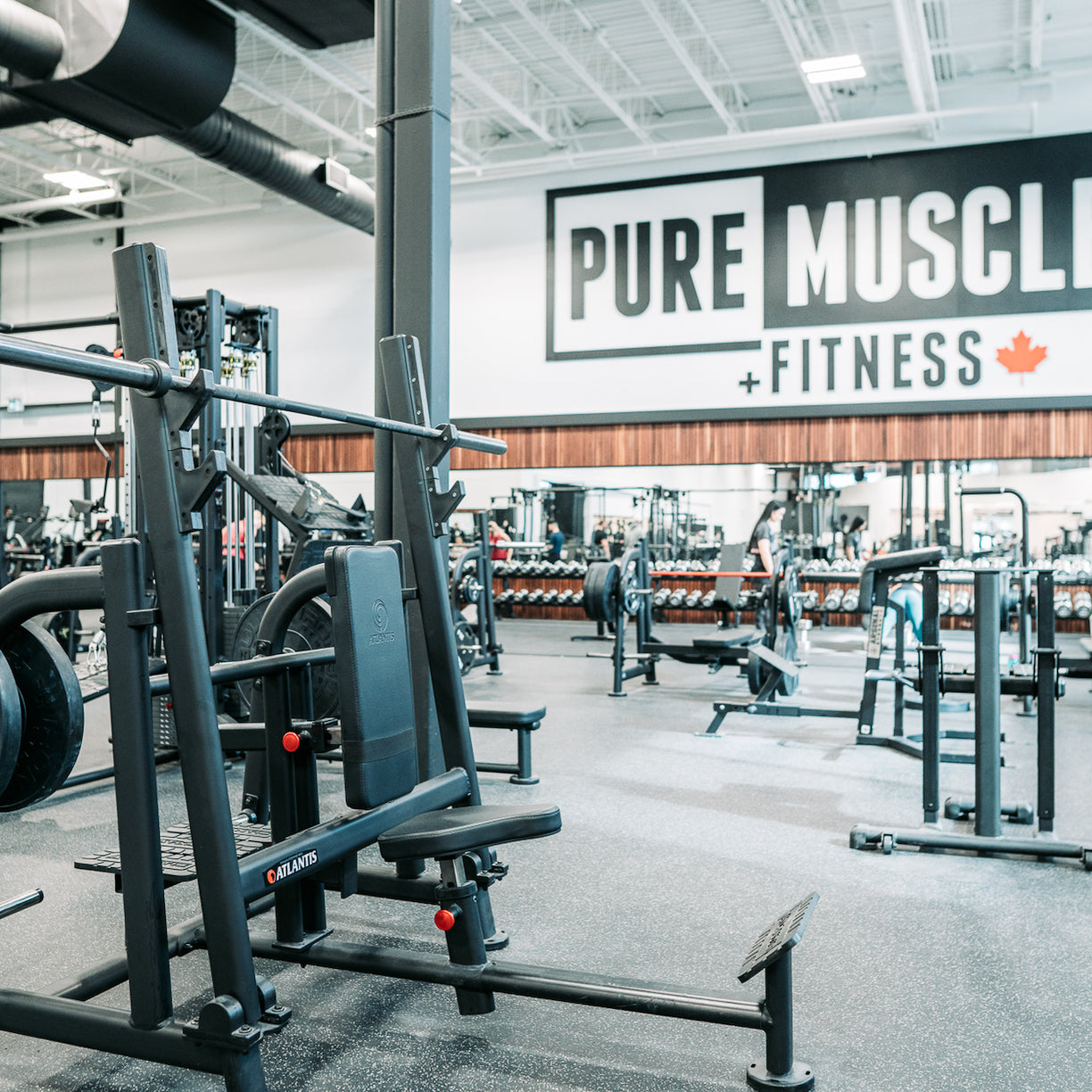 VIsiting us soon?
Please fill out our guest waiver
CLICK HERE
Frequently Asked Questions
Where are we located?

We are located at: 5070 Benson Drive Unit #105, Burlington Ontario L7L 5N6
I have a question about my membership who should I contact?

For all membership inquiries, please email: info@puremuscleandfitness.com
Do we offer guest passes?

Guest passes are offered at the front desk. A guest pass is a one time entry

Guest pass - $34.99 CAD
What are our membership options?

Short term:

WEEK PASS - $99.99

7 consecutive days w/ no commitment

10X PASS - $189.99

10 day passes w/ no commitment

LIMITED ACCESS MEMBERSHIP - $74.99

6 entries/month w/ 6 month commitment

Full access:

PURE MUSCLE + FITNESS FULL ACCESS - $129.99

6 month commitment

NO COMMITMENT MONTHY MEMBERSHIP - $159.99

1 month w/ no commitment

1 YEAR MEMBERSHIP - $1,399.99

Paid in full/ Commitment for 12 months

Taxes extra. Price above does not include one-time $10 KeyFOB fee. KeyFOB fee not applicable to day, week, and 10X passes. 10X pass is valid for one year from date of purchase.

*All commitment memberships have a 90 day maintenance fee of $39.99*
Do we offer promotional memberships?

At this time, we do not have any active promotional memberships.
What are our hours of operation?

Monday - 24/7

Tuesday - 24/7

Wednesday - 24/7

Thursday - 24/7

Friday - 24/7

Saturday - 24/7

Sunday 24/7